Search Engine Optimization Services
Can potential customers find you easily? Is your site found in the top 10 searches for your industry? Our SEO program includes: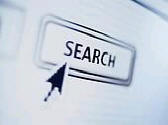 Initial search engine ranking report

Develop custom keywords, meta tags, and descriptions for optimal search engine

placement

Image and site content optimization

Submission to major search engines (Yahoo!, MSN, AltaVista, Google)

Submission to secondary search engines

Monthly search engine placement reporting

Unlimited phone and email support
To sign up for our Search Engine Optimization Services, please click on the Paypal Subscription button below. Our SEO monthly fee is $55.00.

By clicking the below button, you are signing up for a paid monthly subscription fee. Due to the ever changing nature of the internet, JNP Media cannot guarantee top ranking in all search engines. You agree to pay the monthly service fee and can cancel at any time by contacting us at results@jnpmedia.com.
For more information, or if you would like to inquire about additional SEO services beyond our basic services detailed above, please fill out the below form completely to ensure that we can provide you with the best possible service.